Adventureland Pecka
Adventurous walk around the area for families with children on foot, by cable car or by bike. There is a wooden sculpture of an animal from the Giant Mountains with lots of climbing frames and slides awaiting children at every stop.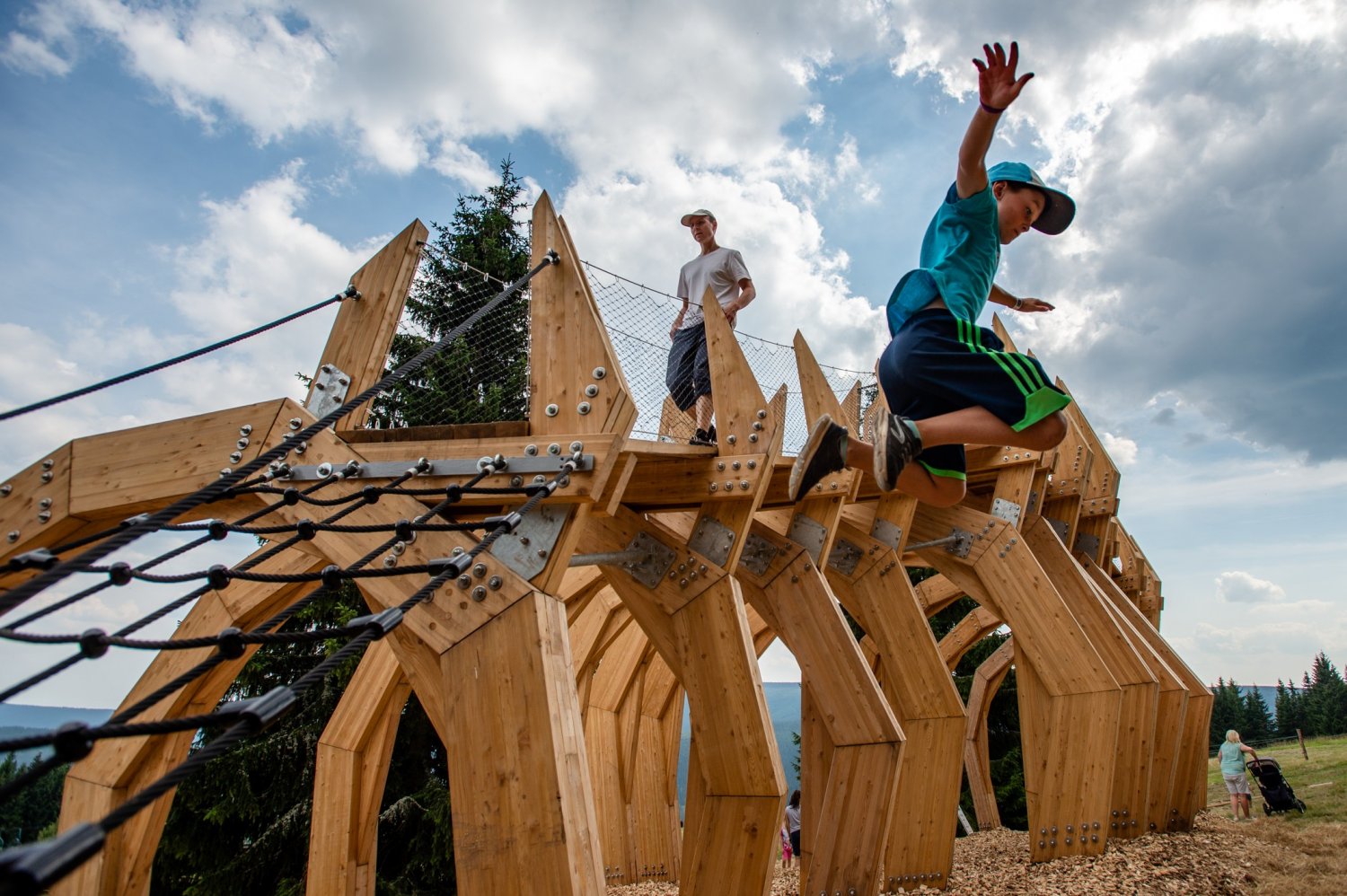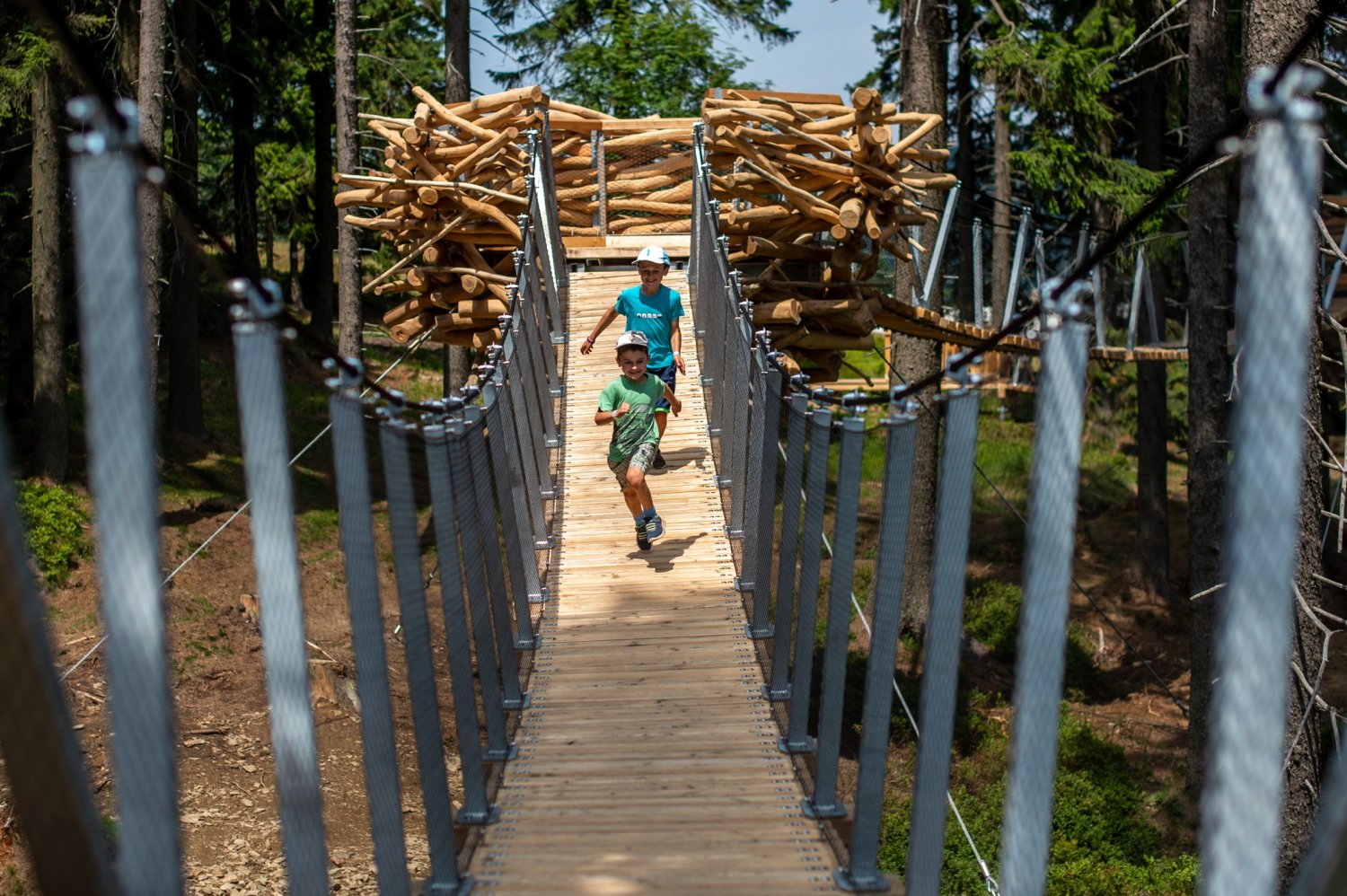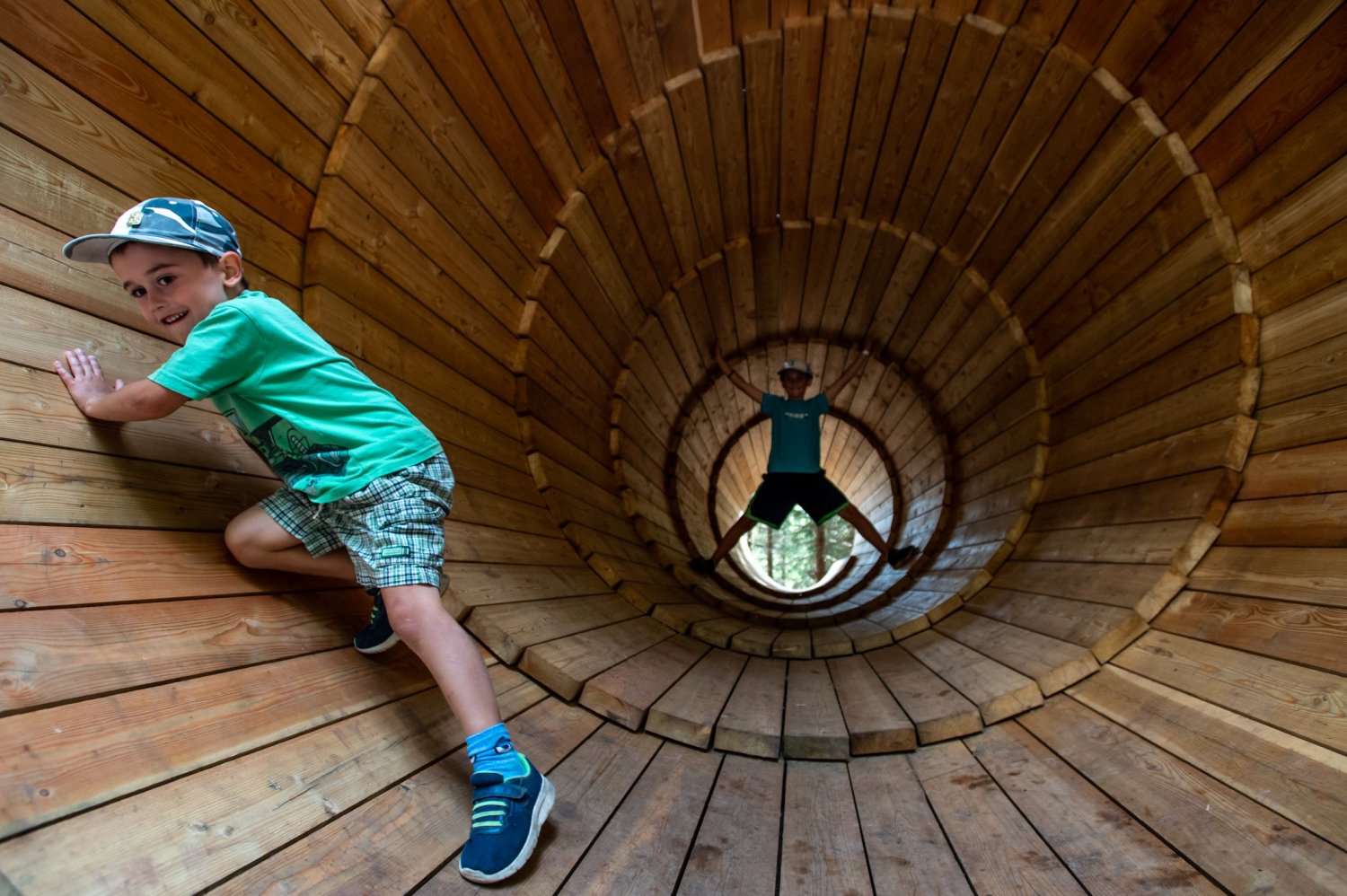 Adventureland Pecka extends between the exploration of nature, the experience of architecture and fanciful playfulness at a height of 1062 m a.s.l. The unique collection of wooden interactive sculptures and objects inspired by the fauna of the Giant Mountains offers a larger-than-life encounter with the animal inhabitants of the highest Czech mountains. Putting your head in the mouth of a lynx, riding a deer in its antlers, measuring the strength of belligerent ants or climbing a stork's nest can be enlightening as well as fun.
Adventureland Pecka is open to all hikers, adventurers, travellers and wanderers who are ready to go out on a small family adventure. Enter the meadow and the woods that come alive with giant salamanders, lynxes, vipers and deer. Educational signs will give you advice how to go about them. Adventurers who don't enjoy long reading can try to climb an animal right away and then we'll see. However, some people enjoy the adventure just seated. Adventureland didn't forget about them and offers seating in a natural amphitheatre. Little or big, no one will be lost in this Land..
Price
Entry at your own adventure! Otherwise, for free.
Operator
SkiResort
Website
Contacts
E-mail: info@pec-ka.cz
Opening Hours
Adventureland Pecka is open daily from 9:30 am to 5:30 pm*. Pecka is open to the vagaries of mountain weather but if it is raining cats and dogs, the operator has the right to close Adventure Land Pecka.